Delivery & Postage
SYDNEY WIDE DELIVERY DAILY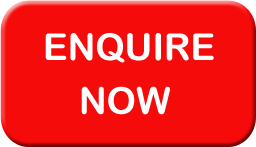 Fast, Convient, Cheap
Same Day and Next Day Delivery!

We take pride in servicing All Sydney Suburbs including Greater Sydney, Newcastle, Wollongong and the Central Coast. We are also able to assist in Intra and Inter-state deliveries.
Our fleet of delivery vehicles means same day and next day delivery of all in-stock items is available. Newcastle, Central Coast, Wollongong areas may require more notice.

As your Outdoor Timber Specialists we supply fencing, sleepers, round logs, retaining walls, garden edging, decking, structural timber, pergolas, concrete, fasteners and hardware, rural fencing and farm fencing, and more, in a timely and cost effective manner.
We are located centrally to all areas of Sydney which means we can deliver to you in a timely and efficient manner at a cheap price, saving you time and money. Alternatively, you are just a short drive from picking your goods up from us.
Sydney and surrounding suburbs have delivery automaically calculated at checkout for delivery of timber. Other areas and for orders of just hardware are calculated according to each order.

Hardware, Fasteners and non-bulky items are couriered/posted Australia Wide at excellent rates on a daily basis.

Inter and Intra-State Timber and Bulky item shipping methods are determined by the most cost effective and efficient method for each order.
Other regions of NSW and Australia can also be quoted and serviced. Contact Us today for a Delivery Quote.
We reserve the right to not be in a position to carry out same day and next day delivery for every order. Please check availability of both deliveries and goods if you require them urgently.
Our normal Terms and Conditions of Delivery are to the kerbside of the property. For other alternatrives please discuss with sales staff prior to purchase. Trucks are to heavy for regular driveways! If you require the truck to go off road in any respect you may be required to fill out a disclaimer before the goods go to site.
(Automatic delivery prices quoted may vary for heavy or long items, products with low commodity value, urgent deliveries or other reasons).